Become the biggest player on the map in an exiting game of dodgeball against players around the world.
How to Play
Controls:
Movement: WASD
Aim: Mouse
Shoot: Click
Chat: F
Rules:
The goal: Become the biggest
When you "tag" another player, their score is added on to your own score, making your player bigger, thus becoming a bigger target.
Every time you shoot, one point is subtracted from your score. When your score reaches zero, you have one last shot before you are out. Use it wisely!
Dodgeball.xyz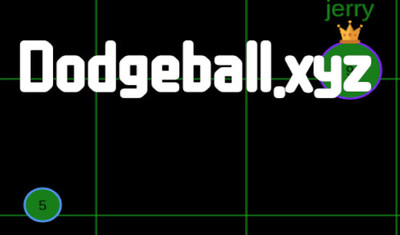 CATEGORIES
TAGS
STATS
Rated
64
% with 21 up votes and 12 down votes.
Submitted almost 2 years ago.
Played 6 times this month.
SHARE THIS GAME