About DoomedIO
DoomedIO an epic multiplayer browser game. You can gather resources and craft items. Defy the environment: Hunger - wild animals - monsters. There many different buildings and you can upgrade your skills with leveling. You can also play with friends in teams, build a fortress and fight hostile clans.
Controls
WASD: Move
Space: Charge/Jump
Left Mouse: Attack, Use item
Left Mouse + Shift: Use item in secondary mode
Shift: Sneak
Q: Drop item
Hold Q + 1: Drop 10 items
Hold Q + 2: Drop 100 items, etc..
R: Recycle building
E: Mount/Unmount weapon and turret
Doomed2.io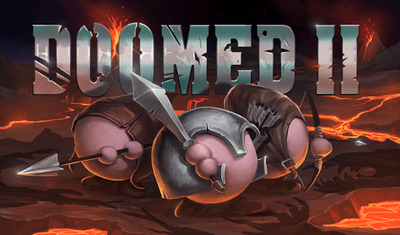 CATEGORIES
TAGS
STATS
Rated
86
% with 155 up votes and 25 down votes.
Submitted over 1 year ago.
Played 26 times this month.
SHARE THIS GAME