###About FlyOrDie.io
Check out the new io game. Fly and eat or be eaten. Evolve to the strongest creature and show who rules here.
###How to Play FlyOrDie.io
Eat creatures with green border and avoid with a red one. Do not forget to drink water.
More information about this io game
###Controls:
Mouse, Arrow keys, AWSD
###FlyOrDie.io Strategy
Try to attack others and eat food. Remember that you can hide in clouds or bushes. Your health renews with eating food.
FlyOrDie.io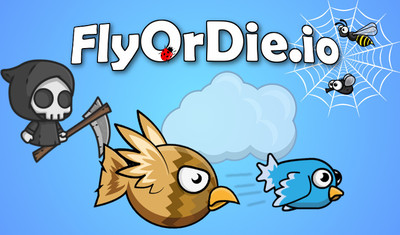 CATEGORIES
TAGS
STATS
Rated
73
% with 72 up votes and 27 down votes.
Submitted about 2 years ago.
Played 63 times this month.
SHARE THIS GAME