About Microgravity
Collect resources to build a civilization on a planet. Build defenses and take over other player's planets.
How to Play Microgravity
Collect resources from asteroids and mines.
Build cities to supply labor to man factories and mines.
Build factories to collect unique weapons.
Join alliances to conquer other planets.
Watch out for planets' limited resources.
Microgravity Controls
Move: W, A, S, and D or arrow keys
Aim: Mouse
Fire: Left click or Space
Boost: Shift
Chat: T or Enter
Select Weapon: Q and E
Directional Thrust: Right Click
Directional Reverse: Middle Click
Toggle Alliance: R
Microgravity.io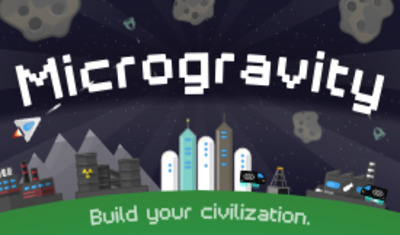 CATEGORIES
TAGS
STATS
Rated
85
% with 124 up votes and 22 down votes.
Submitted about 2 years ago.
Played 69 times this month.
SHARE THIS GAME