Goal of Mwar io is killing all the opponents on the arena. For every fight you'll receive bonus points that can be spent for buying new spells.
Two modes available:
FFA - play on your own against all the other players
Team mode - plat in team and fight against opposite team
mwar.io is a game where spells are the main weapon and actually you've to aim and try not to miss the target. That not easy and not impossible. However there counter actions against spells. Use map features, cast carefully and you're done! Well the game certainly worth spending an hour or two fighting the other mages!
Controls
Right click to move
q,w,e,r,d,f,g keys to cast spells
mwar.io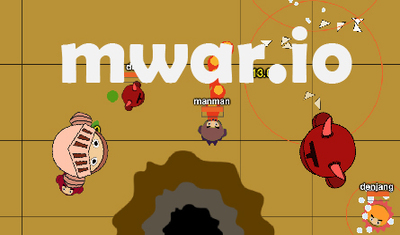 CATEGORIES
TAGS
STATS
Rated
57
% with 21 up votes and 16 down votes.
Submitted over 2 years ago.
Played 4 times this month.
SHARE THIS GAME