About Octopod.online
In this game you can play as human or octopus. If you are human, your main goal is stealing octopuses' artifact and protect human's artifact. Also if your are octopus, your main goal is stealing human's artifact and don't let them steal octopuses' artifact. Almost players have speacial ability. Eat food to upgrate yourself and to get into the top.
Controls
WASD/arrows - control.
Use mouse to rotate unit.
Push or shoot to enemies for protect your his artifact
left mouse button - shoot
for managing cannon press E, when you come to the cannon
Octopod.online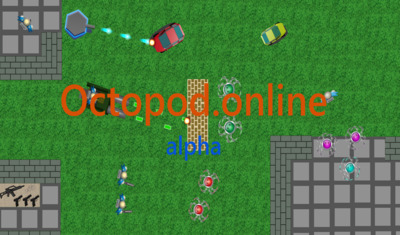 CATEGORIES
TAGS
STATS
Rated
70
% with 14 up votes and 6 down votes.
Submitted over 2 years ago.
Played 4 times this month.
SHARE THIS GAME