#About warbot.io
An infinite battle of hundred robots!
Three game modes!
Free For All
Last One Standing ... (60 players needed!)
Survival Mission ... (Currently closed)
How to Play - warbot.io
Upgrade Robots to defeat enemies and survive as long as possible.

Utilize walls & traps to attack your opponents in different ways.

Play with friends from all over the world, with up to 100 at a time.

Come up with tactics for a strategic gameplay!
Simple Controls
You can learn how to dodge, evade, and dash in merely 10 seconds.
Real-time Upgrade System
Enhance with Attack/Defense Capsules acquirable during battle.
Fair Survival Game
Only your skills are essential because everyone starts on the same page.
Chance for a reversal at any time!
Avoid the dazzling cliffs and terrifying explosions, hide behind walls, and aim at the enemy's back!
You are the world's best Warbot pilot to resolve the future global crisis!
Controls
Booster: SPACE
Move: W, A, S, D
Camra: Left/Right Arrow
Shoot: Up Arrow or Mouse Left Button
Mouse Lock On/Off: Mouse Right Button
Emotion: 1, 2
Minimap: M
Hot Key Info: H
Upgrade/Ranking: Tab
Exit: ESC
Developed by Wondersquad Inc.
Warbot.io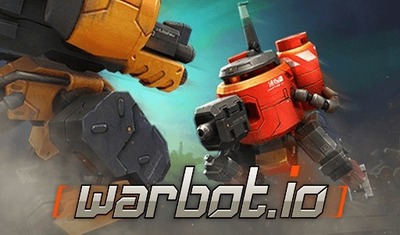 CATEGORIES
TAGS
STATS
Rated
84
% with 214 up votes and 40 down votes.
Submitted about 3 years ago.
Played 13 times this month.
SHARE THIS GAME