Welcome to Zone Royale! An online multiplayer game where you upgrade the weapons of your emoji and head off into a winner takes all survival Battle Royale, in the zone!
The Zone Royale is an online versiion of games like PUBG or Fortnite, but this time you're up against other pacman faced emoji monsters and their weapons.
Find weapons you can upgrade, use them to hunt down other players and rule the zone!
The Zone Royale is a multi-player masterpiece that lets you hunt down other players and wipe them out.
You must fight and survive until you are the last win. If you like what you see, please give us a 5-star rating!
Controls
Move: Mouse
Fire/Punch: Left-Mouse
Switch Weapons: Q/Mouse
Wheel Drop Weapons: F
Boost Speed: W
Strategy
Well, Move all map and find weapon, ammor and powers up , try move to the safe zone as soon as. Try different strategies in ZoneRoyale and use the most strategy effective. ZoneRoyale io can be played solo, with friends or with online players all over the world. Unlocked and fully accessible version without lags.
ZoneRoyale.com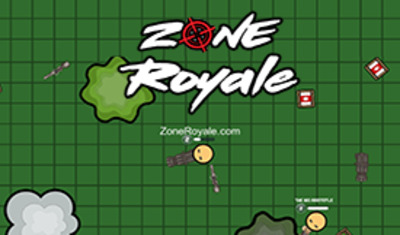 CATEGORIES
TAGS
STATS
Rated
62
% with 46 up votes and 28 down votes.
Submitted about 2 years ago.
Played 1 times this month.
SHARE THIS GAME